CHOOSE THE LENGTH OF YOUR CONDUCTING BATON.
---
The myth that I have heard is the length from the inside a bent elbow to the middle finger up with the palm up is the perfect length. What I have found through experience is that a 14" baton works for just about everyone. Lengths come in half inch increments up to 16 inches.
Other thoughts you might consider is that if you are working with a small group use a short stick, if you are working with a large group use a long stick. There is more discussion on the Baton Blog.

3
CHOOSE A HANDLE DESIGN
---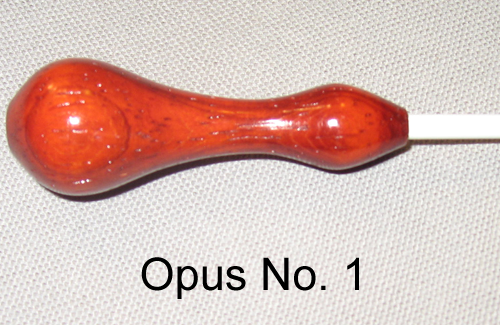 OPUS NO.1 has a bulb on the end with a nib at the stick end. Some have said that this helps them control the baton.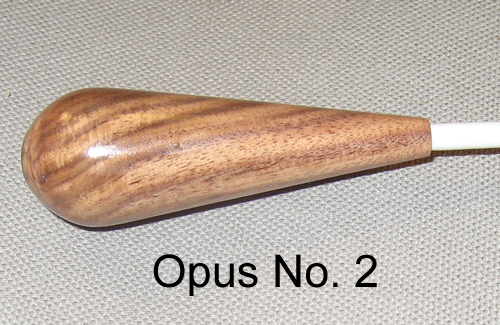 Opus No.2 is a classic tapered handle.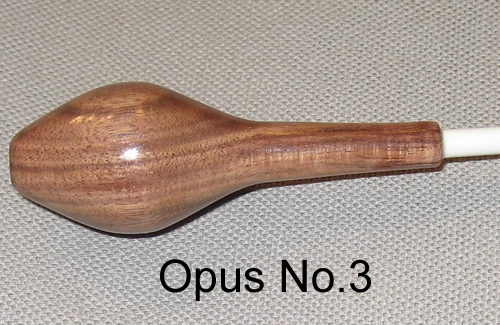 Opus No.3 is my homage to a classic by Harrison Hurtz. As you can see it uses two reverse cones.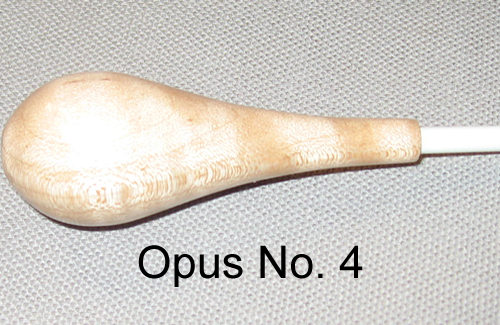 Opus No.4 is a classic bulb. Hard to improve on this one.
CHOOSE A WOOD OR ACRYLIC
---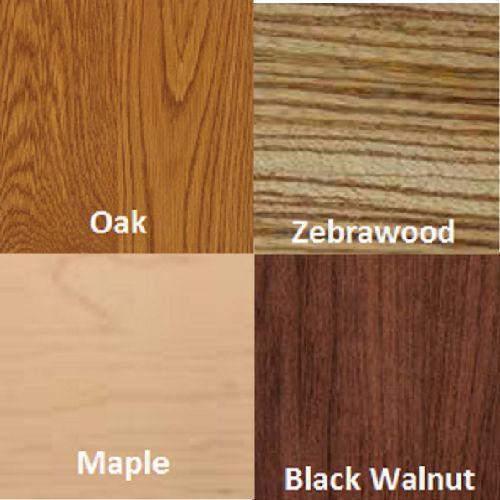 Soft and Light Woods
Woods come in different densities. Above are woods that are just naturally lighter and work really well for smaller batons
---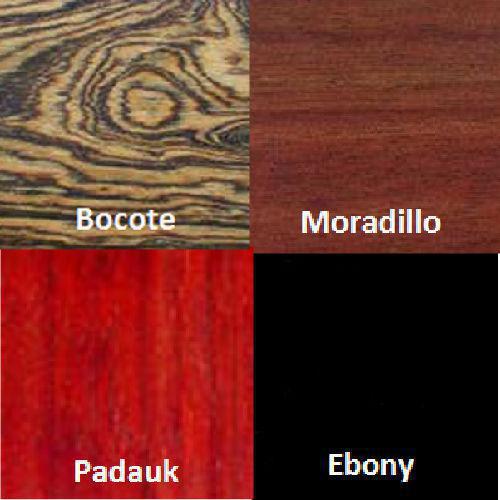 The most popular woods
---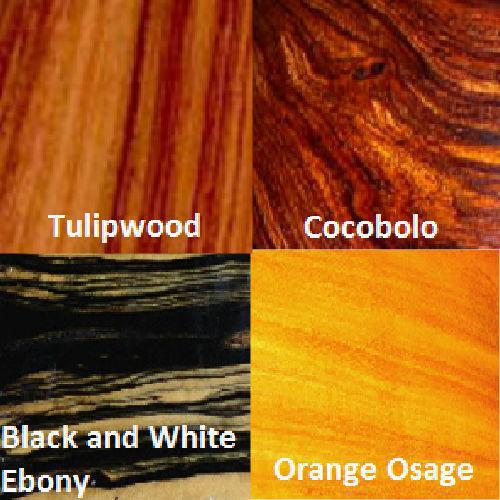 Great wood but getting harder to locate.
---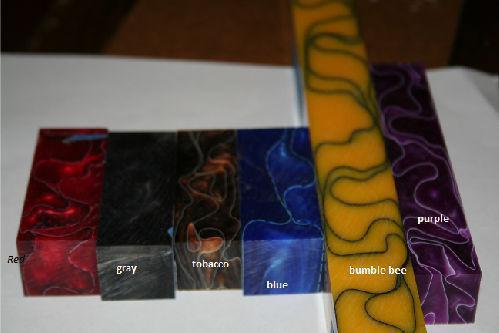 Look at all these colors! If you like tapered handle all the colors will work. The problem is if you like a handle that is closer to 7/8 of an inch. Not all colors come large enough to make a large handle. Contact me and I will let you know what will work for your needs.